LinkedIn Premium – What does it do and how much does it cost?
If you are a salesperson, then you might want to consider the $49.95/month Linkedin Premium Plan
It's one of modern society's big questions: Should you pay the subscription fee? Of course, that depends on what the paid service has to offer. You are most likely familiar with LinkedIn and the career-oriented tools it provides. Let's shine the light on LinkedIn Premium, a paid subscription service similar to the free version but with bonuses. It offers four tiers, each with services that cater to needs ranging from business outreach and growth, talent professionals, and those seeking employment. Let's dive deeper into the tiers and their respective costs.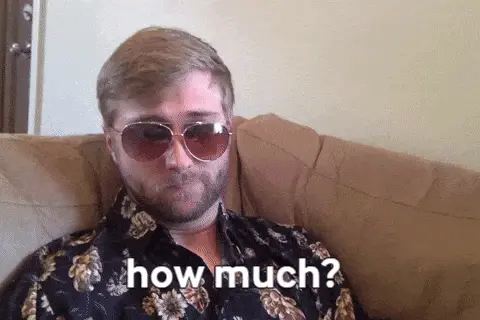 LinkedIn Premium vs. free version
Regardless of the tier that is selected, the following are found in every Premium level:
InMail Credits: This feature gives you the ability to send a direct message to anyone on the platform, regardless of whether or not you two are connected. The number of credits given per month varies on the tier chosen.
Profile Viewers: The Premium version grants you access to the profiles that visit your account or page. It lets you go as far back as three months and also comes with an 'invisible mode' for when you want to be sneaky and take a peek at other people's accounts with them knowing while retaining the ability to see who viewed your profile.
LinkedIn Learning: LinkedIn Premium provides users with a pretty vast collection of online courses, all at the touch of a finger.
Comparing LinkedIn Premium plans
As you contemplate whether or not a Premium plan is the best fit for you, let's look at the four separate tiers and see what differentiates them— from how many InMail Credits to cost. The unique features present only in that tier.
Career
Business
Sales Navigator
Recruiter Lite
InMail Credits
Includes 3 InMail credits
Includes 15 InMail credits
Includes 20 InMail credits
Includes 30 InMail credits
Cost
$29.99; base plan aimed for job-hunters
$47.99; for those looking to grow their business
$64.99; aimed towards professionals trying to increase volume of sales and link with potential prospects
$99.95; top tier aimed for recruiters and talent professionals
Unique features

Offers a resume builder tool

Users can see where they stand in comparison to others who applied for the same position

Users can see where they would be 'top applicants' at

Interview preparation

Users can view unlimited profiles when on the site

Access to insights on growth in a company

Sales interface

Users have access to advanced searches that bring them filtered results

Users are provided with recommended leads

Up-to-date insights on company growth

Advanced searches assist users with filters that help find top talent

Keep track of candidates

Access to log of recent views from candidates

Unlimited browsing on the site

Smart suggestions allows you to discover new talent
Is LinkedIn Premium worth it?
If you are stuck deciding whether to go all in and pay for a subscription, it's crucial to address how much you will gain from the bonus features. A user currently amid a job hunt might have more to gain from the resume builder, InMail credits, and access to interview support than a user who is already satisfied with their job and primarily utilizes LinkedIn as a networking tool. But suppose you are on the market for the features available to either Business, Sales Navigation, or Recruiter. In that case, there might be more to gain when continuously developing your brand, attaining growth, finding new talent, and developing those important contacts that will help you land sales.
And if you still can't decide if LinkedIn Premium is the right thing for you, why not test it out? The company offers a one-month free trial to users, so give it a shot and see if it's made for you. Trusted by leading companies
Sales people from leading companies are using Zopto in order to gain maximum visibility on LinkedIn and always stay in front of their prospects.
Sign Up Now