4 Easy and Effective Growth Hacks for Linkedin Inbound Marketing
Sync your website with Linkedin Automation tools (Zopto) to automate your inbound marketing efforts
Yes it is possible and smart to funnel your inbound leads into LinkedIn connections. Not only that, but the process is simple. With a bit of embedding, a bit of charm, and a bit of extra effort, you'll find yourself expanding your network and easing your communication with all your leads. Sounds too good to be true, doesn't it? Let's get going.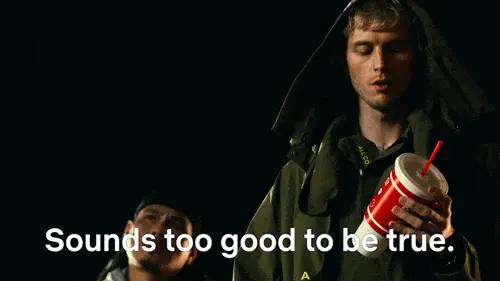 Why connect with inbound leads on LinkedIn?
Why should we take the time to automate the process of turning our leads into connections at all?
Save time: The odds are when you're talking to a client it's going to end up in a LinkedIn connection. The real question is— when? Connecting with inbound leads allows you to immediately break through and could create a direct avenue of communication that shaves off weeks of potential dialogue we're missing out on.
Connect with people already interested in your business: This is the key to making LinkedIn really work for you. Your network should be full of individuals who are willing to work with you and that can establish a symbiotic relationship down the road. Your potential leads are a great base for this, immediately connecting with them on LinkedIn cements this budding network of peers down the line.
Demonstrate your proactiveness: An immediate connection with a potential client lets them know you are a proactive communicator, friendly, accessible, and a real person! The internet can be a huge void, the personality that shines through on your LinkedIn profile gives your potential lead more insight into who you are and what you are all about.
Connecting with inbound leads on LinkedIn is simple and can help your sales efforts. As connecting in a personalized way becomes increasingly important, this is one strategy that can give you the extra edge.
How to connect on LinkedIn with inbound leads
There are a lot of ways you could use LinkedIn to connect with inbound leads. Here are three strategies to start with.
Strategy 1: Use calendar invites to request LinkedIn URLs
In the virtual world so many of our interactions are planned out online. Whether this interaction is a simple coffee chat or a concrete sales pitch, the middle man of the modern-day is none other than the many online forms connecting us all. Specifically, we can look towards programs such as Calendly where potential leads are selecting meeting times and providing their contact information.
You might be wondering, what does this have to do with LinkedIn connections? All you have to do at this point is edit your meeting request forms to add that extra layer of human connection. The default meeting request form will likely prompt your lead to provide their name, email, company name, and other basic information. Luckily, you can edit this form and add a sub question where your potential client will be asked to provide their LinkedIn URL. Now you're operating as a real tech mogul and collecting the data you need.
Using Calendly for your meeting requests? Find the form you hope to alter. From here you'll select the edit menu drop down and find the subsection of "invitee questions." From here, you can manually type in your prompt, something along the lines of, "Please enter your LinkedIn URL here:" and then you're well on your way to connection paydirt.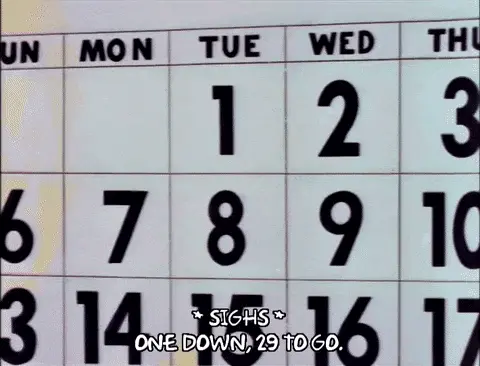 Strategy 2: Sync your web forms with Zopto
Ah, here comes the sweet sounds of automation. Zopto will be your best friend for this process, this cloud-based LinkedIn automater will take your forms and completely change the networking process. All you have to do is sync your Calendly (or other scheduling software) with the Zopto system and it will handle the rest from there.
Strategy 3: Add a LinkedIn URL to your website
Now that you've established this picture-perfect pipeline of automated conversion, why stop there? The potential to sync our leads and their LinkedIn URLs with Zopto isn't limited to just Calendly. Most professionals nowadays market themselves from a website where you'll list your resume, share your personality, and create a professional home base. Often, this webpage will include a contact section where individuals can find personal information and provide their own. So, just like with your Calendly forms, why not manipulate our webpage to prompt the potential lead for their LinkedIn URL?
With this, anyone who lands on your website can quickly become a LinkedIn connection. The odds are if a professional is taking the time to browse through your online portfolio or business website, they have a genuine interest in working with you. By taking in their LinkedIn URL you are making sure this potential client is not lost in the void of the web. Your unique prompt will entice individuals to further their relationship with you and increase the odds of both expanding your network and following up on potential leads.
Once you've embedded a form of this style into your website you will simply follow the same process of syncing your website link to Zopto. From there, the Zopto automation will immediately connect you with all the people seeking out your services via your website and quickly bridging the gap between virtual interest and tangible conversation.
What should you say to inbound leads on LinkedIn?
Now that you've set up your Zopto automation, the process will continue to streamline in connections. The next step is to craft the perfect message that is all-encompassing, personalized, and enticing. Here are a few examples of message templates that can seal the connection and move your professional relationships forward.
For connections from Calendly:

"Hey [First Name],

So excited to have an upcoming chat with you. It'd be great to connect with you on here prior so we can get to know a bit more about each other. Thanks for taking the time to reach out and I'm really looking forward to our conversation. Hope to see you on the feed!

Best,
[Your name]"
"Hey [First Name],

It was really exciting to see you as one of my upcoming meetings! Calendly makes it so easy, it really is amazing. I'd love to connect with you on here and share my network and stories with you! I'm truly eager for our upcoming talk.

[Your name]"
For connections from your website:
"Hey [First Name],

I just wanted to take a moment and thank you for checking out my webpage. It's great to know that you're interested in working together. It'd be great to connect with you and have a coffee chat sometime soon!

Thanks in advance,
[Your name]"
"Hey [First Name],

I'm really honored you stumbled across my online portfolio. Thanks for taking the time to look into what I'm all about. It'd be a pleasure to take some time to set up a call with you and have a quick chat! Hope to share some more recent work with you very soon!

[Your name]"
Bottom Line
Phew, well now you're well on your way to LinkedIn connection prosperity. Turning these potential leads into connections could create some amazing opportunities for you in terms of partnerships, clientele, and future connection opportunities.
Bonus: Slack Groups
The virtual landscape is continuously expanding; from the days of Myspace to the empire of Facebook and Instagram, there seems to always be a new flavor of the month. With LinkedIn, most of us witnessed a real-time shift from the professional world that allows anyone to seize sales opportunities in social media. Naturally, this progression doesn't end there, another major player in the intersection of social media, professional networking, and everyday professional interactions has entered the scene: Slack!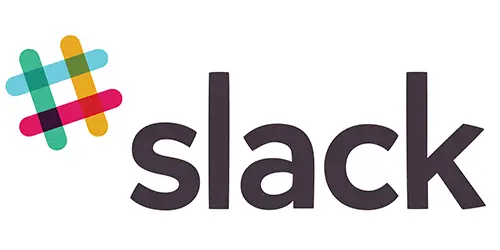 With this powerful application, we can perfectly craft our networking funnel and make use of several newfound automation tools. In this brief article, I hope to provide some methods that showcase how to create a seamless system that translates our interactions within Slack, into a major source of LinkedIn outreach.
Benefits of connecting with prospects over Slack
What makes Slack a supplemental tool to LinkedIn rather than just another competitor? Let's take some time to look into the merits of Slack itself and the community it introduces.
Slack communities
The primary use of Slack comes from its communities. These communities serve as a central online location for workplaces, higher education, start-ups, and anything of the like. With each passing day, the platform picks up more users and more momentum. Unlike LinkedIn, however, Slack communities expand far beyond the rather stale nature of sharing links, accomplishments or think pieces. Slack has found the formula for allowing this professional discussion but further encouraging more casual conversation that quickly expands into friendships, networks, and partnerships.
Next steps: With this considered, you may be wondering, how do I find the right Slack community? Luckily, we live in the age of the internet, with a quick Google search you can find yourself endless lists of communities for developers, for product managers, and just about anything else. Within these communities, there will be channels that can range anywhere from sharing research, to job hunting to sharing hobbies. Within all of these potential niche communities, you can easily find countless connections to assist you on your professional journey.
Casual feel
Another major plus of using Slack Groups for finding connections is the casual feel of the platform. Let's be honest, on LinkedIn, sometimes things feel just a bit too stiff. Somehow, the instantaneous nature of Slack messaging accompanied by its friendly UI, make for a low-stress experience where many professionals feel more open to conversational dialogue. This is the perfect environment to allow your personality to shine and for you to establish meaningful connections that will expand well beyond the realm of character-limited LinkedIn messaging.
Organic conversation: I'd compare Slack messaging to something more similar to old-school AIM. This often introduces a practice of messaging more conducive to quick and honest communication as opposed to stagnant and overly-planned LinkedIn messages. Make sure you take advantage of this, the casual nature of Slack can give you leverage in navigating various communities. Whether you are inclined to bond over hobbies or interests or just feel more empowered with the low-stress software, you will quickly find yourself building more sincere relationships as soon as you start connecting on Slack.
Automation potential
Making connections via Slack is also extremely beneficial because like most things these days, we can automate the process. This means with a very easy process between your personal Slack, LinkedIn, and Zopto account, you will be able to create a program that will immediately bring you connections. As you expand your reach and join more groups, there is endless potential to create a stream of connections that will bring in like-minded professionals who are willing to network and grow alongside you.
Getting started: Once you're in a Slack community, you can use various actions in Slack (direct message, channel post, status update) and program it as a trigger to then introduce an action on LinkedIn. This could range from anything like a post of your own, a connection request, or a status update. Regardless of how you use this automation, creating a symbiotic relationship between your Slack and LinkedIn will free up endless amounts of time. In less than a few hours, you can automate your entire professional social network and allow your Zopto to work for you. This stream of outreach will work whether you're on vacation, watching the game, or sitting in a meeting. Yeah, sounds pretty good to me!
Why create LinkedIn connections from Slack groups?
Here's why Slack groups can make for great sources for LinkedIn connections.
High intent in Slack groups: There is a strong selection bias inherently built into these professional Slack communities. You already know the niche they're interested in, based on the group, so you can be more confident what you're selling is relevant.
Personal connection: Establishing a personal connection because of shared conversation in a Slack group can make connecting over LinkedIn feel more natural.
Continue the conversation: Creating additional communication channels from your Slack interactions can ensure you don't lose track of prospects, especially if you've had a great conversation to start your relationship.
Which contacts should you extract from Slack?
But now we're left to wonder, who should you be targeting in your Slack groups? Let's discuss!
When you're in a large Slack community…
Large Slack groups can be intimidating. The application allows for up to 1000 people to be in a group at one time and that isn't exactly great for your one-on-one networking. Luckily, within these groups there will be more niche conversations taking place in various channels, this is where you'd like to find your connections. Perhaps you're more inclined to speak in the research discussion channel or maybe you feel a bit like finding connections in the pet sharing channel. Find your position you feel most comfortable and start your budding relationships right there!
Automating the process: At this point, you can make use of your Zopto tool and use the channel members' names or email addresses to create a seamless process of sending out LinkedIn connections. You can draft an automated message with a direct reference to the group or channel and then you're well on your way to quickly expanding your reach. This message could look something along the lines of:
"Hey [First Name],

It was nice to chat with you in the Diversity in Music Industry Slack Group and it'd be great to connect with you! I hope to be in touch down the line!

Best,
[Last Name]"
When you're in a small Slack group…
When you're in a small Slack group, the connection opportunities come even easier. With fewer individuals, your potential connections will most likely be familiar with your name and your role the second you are welcomed into the group. Due to this, you will have much higher success rates reaching out to nearly all the members of the group via a LinkedIn connection request.
In the same vein as the large group, you can make use of your Zopto automation to extract their name and email addresses and instantly send out connection requests with a prebuilt template similar to the one above!
Avoid these 5 mistakes when reaching out on LinkedIn
Learn from those who have gone before you and dodge these mistakes.
Joining irrelevant groups: If you're not joining groups relevant to your profession, the success rates of your outreach efforts are going to suffer. The connections you make from irrelevant groups (if they somehow happen) will not contribute much to your professional network. If you're just looking to expand your personal knowledge, great. Otherwise, only join groups where you believe you can offer something to your potential connections, at least as much as they can offer you!
Not speaking up: Your connections will come easily if you're an active member of your Slack group. Do not simply join a group and allow Zopto to automatically send out mass connection requests. Take the time to build relationships and become an active poster in a specific group prior to making the next step.
Not establishing your LinkedIn profile: This goes without saying but I'll say it anyway, before you send people to your LinkedIn profile it should be ready to be seen. Just like any good resume, your LinkedIn profile should be relevant to the connection requests you are sending out. Your profile should establish credibility and relevance to the specific group you are sending out connections to.
Coming across as spammy: All things come in balance. Your automated connection process can be a useful means of speeding up the connection pipeline but it should never be used as a spam generator. Do not join groups for the sake of sending out connections. You should join groups that you can genuinely connect in and then once established, you can send out all the requests you may please. Sending out mass connection requests can even get you banned on LinkedIn, so be wary and stray away.
Be patient and consistent
All good things come in time, so let your relationships marinate in your Slack groups. This will make your connections more meaningful and fruitful in the long run. There will always be the temptation to let your bot do the talking, but the human connections you will make over sustained periods of interaction go a long way. Trusted by leading companies
Sales people from leading companies are using Zopto in order to gain maximum visibility on LinkedIn and always stay in front of their prospects.
Sign Up Now