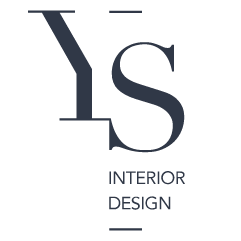 Industry: Architecture
Zopto is a great way to increase your LinkedIn connections and to generate leads. It's a fantastic piece of software that's easy to use and intuitive. I don't have anything bad to say about the system, at least so far, and I'm looking forward to continuing to use it into the future. I can't imagine how I'd handle lead generation without it, so thanks Zopto. I hope our partnership can continue to be productive.
Customer story
YS Design is a small interior design company that specialises in designing offices for high-tech companies. Based in Israel, YS Design works with customers and clients from the technology industry to help them to create best-in-class office spaces to maximise productivity and efficiency along with employee comfort and workplace happiness.
The challenges YS Design are facing
YS Design was struggling to reach key decision makers amongst their target market. They understood that the decision to move to a new office was an important one, and one which often requires a heavy cost to the business. They make it their goal to ensure that the process is as simple and as painless as possible.
For YS Design, the important thing was to enable the company director to interact with the decision makers, and so they needed a tool that would act as a go between and allow them to reach out to those decision-makers in bulk.
Why Zopto?
YS Design chose Zopto for a simple reason: it looked like the most professional option out of all of the providers on the market. It was efficient and easy-to-use, and it didn't require extensive training or a cumbersome setup. YS Design needed a tool that they could start to see immediate results from and which could fulfil the same role as a traditional marketing department, but with nowhere near the time expenditure.
YS Design's growth and how Zopto plays a role
Zopto played a vital role for YS Design because it allowed them to take their destiny into their own hands. With Zopto, YS Design's director could add contacts rapidly and on an ongoing basis to her LinkedIn account, where she was already highly active and posting regular content. This in turn enabled YS Design to use a mixture of Zopto and content marketing to generate a constant stream of sales-ready leads.