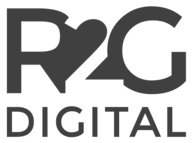 Industry: Marketing
Zopto is a great service! They got us the leads that we needed and the software was easy to use and intuitive. More importantly, it delivers, which is why we're doubling down on Zopto as our cold outreach strategy. You can target different audiences and test out different messaging, and if you don't have much time (as is the case for us), it does the job for you. 100% recommended – in fact, I can't recommend it enough!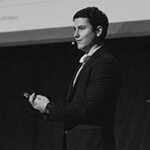 Customer story
R2G Digital was founded by ex-Google professionals and aims to help its customers to overcome digital siloes and to grow their presence across multiple channels with a comprehensive, 360-degree plan that covered everything from paid ads to email marketing and deep data analytics. By removing these siloes and facilitating better data sharing, they help businesses to achieve revenue growth through data-driven advertising.
The challenges R2G Digital are facing
The main challenge that R2G Digital was facing was that they needed to set up new cold outreach and LinkedIn lead generation processes to bring in more high quality leads that they could follow up with. As advertising experts themselves, they knew the power of having the right tool for the right job. In this case, they needed a tool that would allow them to boost their LinkedIn lead generation and cold outreach campaigns without taking up too much of their time or costing them a fortune in the process.
Why Zopto?
R2G Digital knows all about strategy and latest lead generation best practices thanks to their existing work with Google advertisements and their proven track record of servicing their clients. They knew exactly what they were looking for when it came to a LinkedIn outreach tool, and Zopto was the one that ticked all of their boxes. It was affordable, customisable and easy to use, with no lengthy training required that would distract their already busy team members from servicing their clients.
R2G Digital's growth and how Zopto plays a role
Zopto takes away much of the heavy lifting, freeing up R2G Digital staff to focus on growing their clients' businesses through the strategic use of paid search techniques on Google. By using Zopto, they were able to quickly and easily create multiple campaigns to target the right people with the right messages at the right time, bringing in leads through LinkedIn at an unprecedented rate. It took what was usually an arduous, time consuming process that required huge amounts of manual work and allowed them to automate it and to deploy cold outreach campaigns at scale.