Industry: Finance
We'd definitely recommend Zopto to anyone who's been thinking about using it. We love the way that you can use Boolean searches to build a target audience, and we're also very impressed with their customer service. We had an issue to begin with where LinkedIn was logging us out because the server we were using was far away from our physical location. They quickly changed the server address and fixed the problem, and they made sure that we understood what was happening along every step of the way.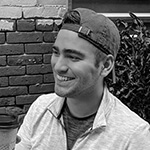 Andrew P. Bernstein
Financial Advisor
Customer story
Northwestern Mutual promises to help its customers to live the lives that they want and which they never thought they could enjoy. It does this by providing financial security and taking away the money worries that plague one in every three people. They've been providing financial services since 1859, when they honoured their first policy after then-President Samuel S.
Daggett personally borrowed money to settle the claims of two policy owners who were killed in a collision between an ox and a passenger train in Wisconsin. They have a better origin story than most superheroes.
The challenges Northwestern Mutual are facing
The biggest challenge that the company was facing was that they wanted to save time when reaching out to people on LinkedIn. Manually messaging and connecting with people was taking them too much time and resources, and so they wanted to automate the process so that employees could focus on doing their jobs while simultaneously reaching out to potential new customers in the background.
Why Zopto?
To begin with, the client had doubts that the automated message they created – with Zopto's guidance – would be effective. It didn't take long for them to learn that those fears were misguided. They explained, "We've had no issues with people saying that we came across as impersonal, and in fact we've had a large reach to response ratio. Even more importantly, we wouldn't have been able to reach the hundreds of people that we've reached without sacrificing huge amounts of time."
Northwestern Mutual's growth and how Zopto plays a role
With Zopto, Northwestern Mutual has been able to drastically increase the number of leads that they receive through LinkedIn without a corresponding increase in the amount of time that they spend reaching out to potential customers. This makes it one of the most powerful tools in their marketing toolkit and has allowed them to generate leads through LinkedIn much more easily and efficiently.