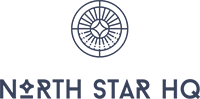 Industry: Marketing
Overall, we had a great experience. What's nice is that there's a feature suggestions section where new features can be suggested and other users can vote on them. It also shows if that feature is in the process of becoming a reality. Zopto provided a powerful platform with outstanding customer service, and we're extremely likely to recommend them. Not to our competitors, though!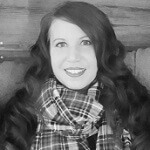 Destiny Heller
Administrative Director
Customer story
North Star HQ is Denver's first fully-integrated, data-driven agency that specialises in sales automation, lead generation and digital marketing. Where other agencies focus in creating "fans", North Star focuses on sales. As a small, tightly knit team, their clients can get to know exactly who they're working with, whether that's through in-person meetings or through the free resources they offer, like their podcast. They have particular experience working with growth stage companies in advanced industries such as aerospace, advanced manufacturing, bioscience, electronics, energy, engineering and technology.
The challenges North Star HQ are facing
North Star HQ is already used to lead generation as a way of life, but they were also confronted with the challenge of how to scale. As a small business, North Star HQ only has a certain amount of resources, and using Zopto enabled them to deal with the challenge of scalability. The goal was to use Zopto as a lead-generation tool for both the company and its clients to help both parties to grow at scale. They also needed a tool that was intuitive and easy to use with little training required.
Why Zopto?
Zopto's user-friendly tools interface meant that it was easy for North Star HQ, as a small company, to find a scalable way to increase their client-base without investing too much of employees' precious time on training. When the main Zopto user was away on annual leave, other employees could easily pick up where they left off. And, because the tool is cloud-based, employees could also access it while working from home or from outside the office.
For North Star HQ, it was particularly important to find a lead generation source that could effectively be turned on and off at will. At the same time, it needed to be a cost-effective solution that they could put to use both internally and for their clients. The filtration system played a particularly important role here, allowing North Star to create tailored campaigns for different clients in different industries.
North Star HQ's growth and how Zopto plays a role
Zopto helped North Star HQ to scale their lead generation efforts, giving them flexibility over their marketing campaigns while simultaneously allowing them to grow at a pace that suited them. Their clients benefitted from the tool, too. Zopto specialises in turning leads into sales, and so our ability to streamline that process allowed them to spend more time doing what they do best – growing businesses, whether it's their own or those of their clients.