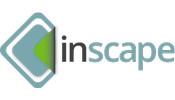 Industry: Human Resources
I'm most impressed with the setup and follow-up provided by client care specialist Danielle Van Rijn-Daniels. She's truly focussed on providing superb service in a non-threatening way for a CRM software specialist such as myself. The software is flawless in execution and makes client prospecting a pleasure. Zopto is definitely automating my once manual process. I accomplish significantly more in less time and achieve better results using the software.
Customer story
Inscape Consulting Group appreciates that employee engagement is no longer just "an HR thing". When employees share their feedback, they expect people to listen to it and to act on it.
That's why they work with companies to help them to understand what's going on with their people so that they can create change moving forward. They believe that by putting people at the forefront, you can understand what they need from their managers, work environments and leadership teams and proactively build an accompanying engagement strategy.
The challenges Inscape Consulting Group are facing
Inscape Consulting Group's main challenge was to establish a source of potential leads that they could tap into to continue to grow their business. They knew that if they could capture the leads and demonstrate the company's value to them, they'd then be able to convert them into paying customers. They had all of the internal capacity they needed to continue to scale, they just needed the stream of potential customers.
Why Zopto?
Zopto was an obvious choice for Inscape Consulting Group because they provided the ideal way for them to build a steady flow of inbound leads. As a self-service LinkedIn advertising automation platform, it placed their destiny in their own hands and meant that they could decide exactly who they wanted to target along with the messaging that they wanted to use and the scale of their advertising campaigns.
Inscape Consulting Group's growth and how Zopto plays a role
Zopto played a key role in Inscape Consulting Group's growth because it provided that source of leads that they needed to continue growing. With Zopto's help, they were able to bring new leads in at scale so that they could follow up with them using their sales team. As well as knowing that employee engagement is no longer just "an HR thing", they knew that marketing isn't just "an advertising thing". They were able to build out an entire process that was dedicated to bringing people in and turning them into paying customers.