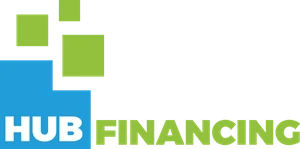 Industry: Finance
I'm very happy with the choice we made to go with Zopto. The account manager that's been assigned to me is outstanding, and they've been able to resolve any issues quickly and professionally. I signed up to get started with Zopto because of the functionality that they had to offer, but I stayed with them for their customer service. It's their excellent customer support which really separates Zopto from their competitors.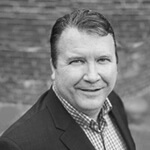 Jay Forrester
Senior Advisor
Customer story
Hub Financing LLC was founded in 2019 with the goal of providing business owners with full-service funding advisory so that they could secure short-term, medium-term and long-term financing. They've made a name for themselves by working with entrepreneurs at all stages to create a framework that allows easier access to strategic capital for the long-term sustainability of their business.
By partnering with the market leaders in the alternative lending space, they essentially open up a new route to funding to make life easier for business owners. They act as a middleman between businesses and the lenders that can help them.
The challenges Hub Financing are facing
The main challenge that Hub Financing was facing was that they were struggling to create highly specific outreach campaigns where they could customise the messaging for increased responses and engagement. They were able to do this manually to a certain extent, but they needed a way to be able to scale it up.
As a relatively new company, Hub Financing didn't have the brand name recognition that comes with time. They also had two different audiences to cater to – advertisers and drivers – and needed to explain what it is that they do as simply and as succinctly as possible.
Why Zopto?
Hub Financing switched to Zopto because of the superior technology and user interface, as well as the highly responsive customer support team. They found the platform easy to learn and use, and it gave them the ability they needed to create highly specific outreach campaigns with customised messaging.
Zopto was the obvious choice for Hub Financing because they did everything that the company was looking for, and all at an affordable price. Everything else was an added bonus.
Hub Financing's growth and how Zopto plays a role
Hub Financing described Zopto as "an excellent platform" for DIY automated prospecting on LinkedIn, and it allowed them to take their own destiny into their hands instead of having to rely on an external marketing agency. It also gave them the ability to have multiple campaigns running at once, and they were pleased to be able to fine tune the campaigns to maximise results.
This all feeds into how Zopto revolutionised Hub Financing's approach to growth: They made many new connections that turned into solid prospects and, eventually, contracted clients.