Industry: Consulting
Zopto is just outstanding, to be honest. It's given us the ability to connect with a huge number of prospects on LinkedIn in just three weeks, with an impressive 48% conversion rate. I liked the ease of use and how it seamlessly linked into my LinkedIn account. Overall, the experience has been nothing short of amazing, and we're particularly impressed with the quality of the leads we've been able to generate through their easy-to-use LinkedIn advertising solution.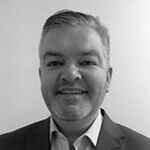 Customer story
Human Capital Technology Partners is an IT consulting firm that specialises in helping key stakeholders to assess, optimise and automate human resource management, workforce management systems and other complex digital tools.
In particular, the team at HCT Partners prides itself on its ability to deliver bespoke IT consulting that brings together the latest best practices and strategies for companies of all shapes and sizes. Through the clever use of software, they're able to treat real world business problems while making decisions based on data, critical thinking and active listening.
The challenges HCT Partners are facing
Like many companies, they had a solid understanding of their own service and what made it appealing in the eyes of potential customers. The challenge that they faced was understanding how best to reach out to people and to explain how they could help.
Getting their imagery and messaging just right was the easy part, and it was helped by HCT Partners' existing knowledge of their target market. They just needed to find a tool that could put that message in front of the right people in an affordable way.
Why Zopto?
Zopto appealed to Human Capital Technology Partners because it allowed them to set up their own campaigns and to update them on the fly. With real-time data and the ability to easily run multiple campaigns targeting different audiences, it was the ideal tool for HCT Partners to manage their own lead generation and to drive their company towards the future.
Thanks to its short learning curve, Zopto quickly became a vital tool in the company's marketing toolkit, allowing HCT Partners to reach out to people at volume and to generate sales leads. These leads proved to be of a particularly high quality, which in turn led to a high response rate and a solid return on investment.
HCT Partners's growth and how Zopto plays a role
HCT Partners needed a tool that would allow them to reach out to potential leads at scale. Their goal was to capture data on leads that might be interested in their service so that when they reached out to them, they'd be ready to respond.
This tactic proved to be a successful one, and that in turn allowed HCT Partners to revitalise their approach to marketing and to create a steady stream of new leads that could be turned on and off at will. With a high response rate, the campaign was successful in reaching the target audience and ensured that HCT Partners' sales team was only reaching out to people who were in the market and looking to buy.