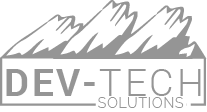 Industry: IT & Services
One of the best things about Zopto is the way it allows me to organise my outreach into one area. It can support a large number of accounts/campaigns and shows a clear view of their status at any time that I need to see it. That means that I have access to powerful strategic data in real-time that I can use to make important business decisions based on information instead of just on gut feeling. I don't have a single complaint about the software.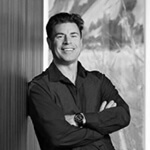 Customer story
Dev-Tech Solutions is a digital solutions specialist that helps its clients with everything from project estimation to staffing augmentation. Their branding strategists help companies to sell their products and services by creating connections between their clients and their target audience through a variety of different marketing strategies. This includes a mixture of both online and offline marketing, making them medium agnostic and led by metrics and performance and not by whatever's fashionable.
The challenges Dev-Tech Solutions are facing
Dev-Tech's biggest challenge was to find a tool that they could deploy across their different client accounts to generate leads at scale while managing all of the campaigns from a single place. With multiple clients in different industries and serving audiences from all over the world, Dev-Tech Solutions needed to be able to develop and deploy custom messaging for different audiences and different clients without breaking the bank or adopting a tool that would take intensive training for employees to be able to make the most of it.
Why Zopto?
Zopto was the obvious choice because it had all the functionality that Dev-Tech Solutions had on their wish list, and in particular because it supported a large number of campaigns being run at any given time. It was scalable, customisable and easy for them to roll it out to clients as a value-added service. Pricing also came into play, with Zopto's affordability and low overheads due to its "do it yourself" approach playing an important part in the decision-making process.
Dev-Tech Solutions's growth and how Zopto plays a role
Dev-Tech Solutions knew that for their company to grow, they needed to help their clients grow. That's where Zopto came in, allowing them to further enhance their discipline-agnostic approach to marketing which relied on identifying the best tools for any given job. As a specialist LinkedIn automation tool, Zopto was the best tool for running automated campaigns at scale on LinkedIn, allowing Dev-Tech and its team to manage their own campaigns as part of either standalone advertising or as part of wider marketing efforts.