Industry: Training
Zopto provides an excellent source of leads for me and my business, and they've been instrumental in our business acquiring clients and leads. Thanks to the combination of the digital tools and the support from our account manager, we've been able to grow our business tremendously. Thank you again to the Zopto team. I've definitely realised the benefits of setting up appointments with new prospective clients and emailing them my coaching programme.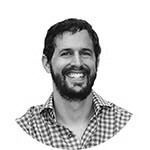 Customer story
Burns International Inc is the brainchild of Brendan Burns, a high-performance strategist, keynote speaker, podcast host and former wall-street executive. He makes it his mission to transform individuals and companies so that they can maximise their potential in business and life, and his company is an extension of that.
Founded in 2017, Burns International Inc. is a professional coaching and consulting company which caters to those who want to create an extraordinary path forward.
The challenges Burns International Inc. are facing
For Burns International Inc., the biggest challenge was to identify and reach out to potential customers who might be interested in the coaching and consultancy services that they offered.
They knew that they provided a competitive service and that they could help all sorts of different clients to work towards a better future, but it was a challenge to find and reach out to the people that they could help and to convert them into customers.
Why Zopto?
Zopto was an obvious choice for Burns International Inc because it was the perfect tool to help them to reach out to their target audience. Because their business model revolved around providing professional training, there was a huge opportunity for them if they could find an efficient and effective way of reaching out to people on the world's largest professional social network. They knew that LinkedIn itself was an obvious place for them to advertise, so they just needed to find the best way of doing so.
Burns International Inc.'s growth and how Zopto plays a role
Zopto allowed Burns International Inc to start crafting and deploying powerful lead generation campaigns that could bring in large numbers of leads at scale. They already had a good idea of the kinds of people that they needed to reach, and Zopto allowed them to further narrow their buyer personas down and to formalise exactly who they wanted to reach and what message they wanted to share with them.