Industry: Technology
I love Zopto, and the only feedback that I have is that it would be good to have some form of lead tracking. For the price to value ratio, Zopto is great, and I'd 10/10 recommend it. Other tools on the market have nowhere near the same amount of functionality, especially at that price point. Other tools also require much more of a time investment, which wasn't really an option for us. We were busy enough before we started using Zopto – now, with so many leads to follow up with, we couldn't afford to waste time with an inefficient tool. Luckily, Zopto's automation has helped to save us time and to reprioritise resources across the company.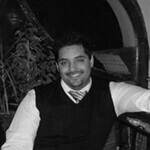 Shi Robson
Business Development Manager
Customer story
Attrecto is a powerful design and software development studio that was founded in 2010 by three former SAP experts who pride themselves on rewriting the rule book. Recognised as a Fast 50 technology company in Central Europe and a Fast 500 company in the EMEA region, Attrecto uses a "team as a service" model to provide custom software development services to companies of all shapes and sizes.
Headquartered in Hungary, the company produces "state of the art development with significant cost advantages, measurable business value and heightened ROI for clients in the USA and across Europe." They've worked with everyone from small startups to household names like Audi, HBO, PwC, Vodafone, Mercedes Bens and Microsoft.
The challenges Attrecto are facing
One of the biggest challenges that Attrecto was facing was the fight to find a simple, effective and time-saving way to reach the people that they wanted to, freeing up their time and resources to get their work done.
On top of that, Attrecto is a B2B company and so they needed the ability to reach out to customers who might potentially be interested in and capable of making a decision on whether to use their service. Key to achieving this would be to find a tool that enabled them to deliver their messaging to the people who were most likely to respond to it.
Why Zopto?
Zopto was the perfect LinkedIn automation tool for Attrecto because it gave them the freedom to launch and manage their own marketing campaigns with no need for an external agency. At the same time, it enabled them to strap a rocket to what they were currently doing and to create a much more sustainable source of regular leads.
Zopto also has a shorter learning curve than many other competing tools, and Attrecto benefited from its high levels of automation to be able to create a LinkedIn marketing campaign that essentially took care of itself. This was a priority for Attrecto, where internal resources needed to prioritise on software development as opposed to sales and marketing.
Attrecto's growth and how Zopto plays a role
Zopto has played a key role in Attrecto's recent growth and has become an important tool for the company when it comes to continuous growth and expansion in the future. It also allowed the company to get more out of its marketing without needing to take on extra staff.
Basically, it had the effect of streamlining Attrecto's sales and marketing by creating a much more sustainable approach to lead generation. With its advanced targeting and high levels of customisation, it's easier than ever before for Attrecto to reach people at volume without having to invest unrealistic amounts of time.