Industry: Technology
We already have two leads that signed up to our platform from our Zopto campaigns, and we continue to get plenty of calls and responses about our company. The account manager that Zopto provided us with has been able to help us with every question or issue that we had, making our overall experience very positive. We're very happy with all of the work that they carried out on our behalf and we're looking forward to seeing what the future will bring. We can't wait to start converting all these leads into customers!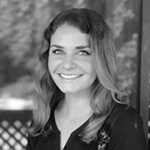 Julia Dunzelman
Marketing Specialist
Customer story
Appraisal Vision specialises in offering on-demand home appraisals through a network of top-performing appraisal management companies and appraisers. Their proprietary machine learning algorithm helps to manage the appraisal process from start to finish, providing additional visibility at every stage. This allows their customers to use a single platform to manage their AMCs.
The challenges Appraisal Vision are facing
The biggest challenge that Appraisal Vision was facing was that it was difficult for them to reach potential customers and to explain what their company did and how they were able to help them. They needed to find a tool that would allow them to automate large chunks of the marketing and to be simultaneously more accurate with their targeting and more efficient with the ads that they ran. By reaching the right people instead of trying to reach everyone, they were able to rapidly improve their ROI.
Why Zopto?
Zopto allowed their team to have more time to work on other projects while the software automated their LinkedIn outreach on their behalf. It was the easiest tool for them to adopt into their workflows, allowing them to quickly and easily level up their approach to LinkedIn marketing with no need for them to spend huge amounts of time learning to use it. It ticked all of their boxes and came at an affordable cost to boot.
Appraisal Vision's growth and how Zopto plays a role
Zopto played an important part in Appraisal Vision's growth because it made marketing the company and generating leads much easier than ever before. They particularly appreciated the automation including profile fetching, profile views and messaging, and they appreciated that the timing was randomised so that the messages didn't come across as robotic. They also found it easy to implement into their current practices with no need for lengthy training or extensive strategy meetings.