Industry: Marketing
Zopto is very easy to use and the support team is always quick to respond and super helpful. The product does everything that it says it does, making it fast and easy to connect with lots of potential clients at a rate that suits us. It had all of the features we could have asked for and then some, so perhaps it's no surprise that it's become an invaluable tool for our marketing team and sales reps. I can't imagine what we'd do without it and often wonder how we used to cope.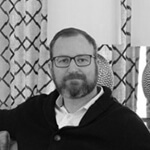 Ryan Cooper
Vice President of Sales
Customer story
AdDriver's main focus is on helping drivers to make more money and to put extra food on their tables. They do this by acting as the middleman between advertisers and drivers, making it easy for brands to sponsor safely driven vehicles to get their message on the road and in front of people.
The challenges AdDriver are facing
For AdDriver, the biggest challenge was that they were struggling to connect with clients at volume and in a fast and easy manner. Lead generation was a complicated, time consuming process that cost a lot of money and wasn't always successful.
Even when it worked, it was taking a significant amount of time to usher prospects through the buyer's journey until they became paying customers.
Why Zopto?
AdDriver was attracted to Zopto because it was a powerful tool that promised to help them to overcome the challenges that their marketing team was facing. In particular, it gave them the freedom to work on their messaging themselves and to use Zopto as a tool to put that message in front of the right people.
Some of the features that the AdDriver team was attracted to included the ability to automate lead generation campaigns and the fact that it was easy to pick up and start using, with no need for formal training. All of that combined to mean that Zopto just made sense.
AdDriver's growth and how Zopto plays a role
Zopto plays an invaluable role in AdDriver's growth as a business because it helps them to reach out to a new audience and to introduce their company to users of the world's largest business social networking site. As a business that thrives on introducing drivers to advertisers, they understood the value of a decent introduction, and they trusted Zopto to be able to make those introductions for them.
The automation tools that Zopto has to offer were also able to play a part, allowing AdDriver to run much larger and more targeted campaigns. Once AdDriver set up its targeting and started deploying its messaging through Zopto, they started to see results almost immediately.