Industry: Training
Zopto transformed my pipeline. My overall experience has been fantastic. My dedicated customer success manager has been on hand at all times to help with any issues and to guide me through the process as I got used to the features. Booking in time with her has been easy and extremely helpful, and it's good to have an actual human on hand to talk to rather than endless pages of troubleshooting or speaking to a chatbot. We're very happy with our experience so far.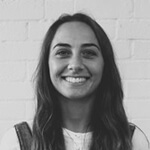 Harriet Swede
Partnerships Manager
Customer story
Magicians have been creating memorable moments for people for thousands of years. Abracademy just takes this concept and brings it into the 21st century, creating magical workshops where people learn things through an experience instead of from simply staring at slides.
Abracademy is so good at what it does that it seems as though mindset shifts are being powered by magic. The company uses a clever combination of learning design, facilitation and magic to help people to overcome the daily challenges that are inherent to any business, from establishing trust to collaborating effectively from different physical locations.
The challenges Abracademy are facing
The primary challenge for Abracademy was to find an easy way to introduce potential students to the company and its unusual way of working. Existing marketing approaches had been moderately successful, but more was needed for the company to grow more quickly.
When it came to selecting a tool, budget was also a concern, though not the main one. Whichever tool that they selected would also need to be versatile and scalable and to be almost as magical as Abracademy's innovative lessons are.
Why Zopto?
Zopto was an important strategic choice for Abracademy because it allowed them to create a sustainable source of leads through an easy-to-use interface that could be shared across the company. Zopto's LinkedIn automation also allowed them to set up advertisements that updated themselves based on pre-defined rules and criteria, as if by magic. Zopto allowed Abracademy to sprinkle a little fairy dust on their existing LinkedIn campaigns and to reach a larger target audience in a more efficient way.
Abracademy's growth and how Zopto plays a role
Zopto is an important addition to Abracademy's marketing toolkit, allowing them to reach more people with more accuracy and to turn LinkedIn into a continuous pipeline of potential clients and customers. It's also easy for the Abracademy team to see the status of a campaign and to track its progress. In addition, the accounts were linked together so that managers could track the work of employees from within a single, easy interface.